Elegance and individuality in your own four walls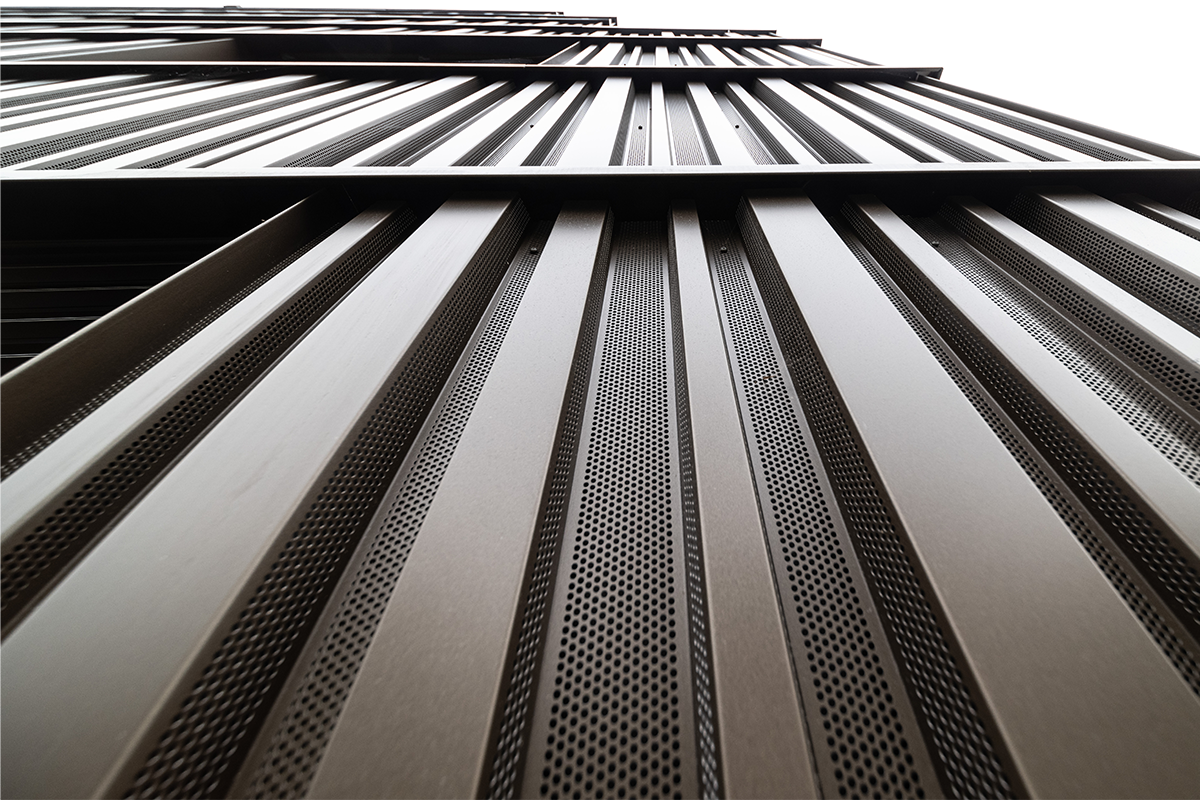 Two apartment buildings with MONTAFORM® Design Individual profiles from Montana Building Systems Ltd. for special design requirements.
In Diepoldsau, two four-storey apartment buildings with generous balconies and interior loggias were built at Mitteldorfstrasse. The façade design focused on individuality and elegance.
In addition to the design focus, a second important wish for this project was a modern, energy-efficient and healthy façade solution. Thus, a diffusion-open foil in the MONTAFORM® Design Individual elements provides appropriate wind protection. This ensures an insulating layer, while at the same time not completely insulating the exterior walls. In this way, natural circulation continues to take place and healthy living is maintained. The façade is thus not only a calling card to the outside, but also provides the pleasant living situation desired in a home on the inside.
The façade of the new building consists of 1400 square metres of MONTAFORM® Design Individual in the colour Dark Bronze.
Architect: Baumschlager Hutter Partners, Heerbrugg
Owner: Sonnenbau Projekte AG, Diepoldsau
Facade construction: Fritz Gresser AG, Widnau