More space, more capacity, more profile(s)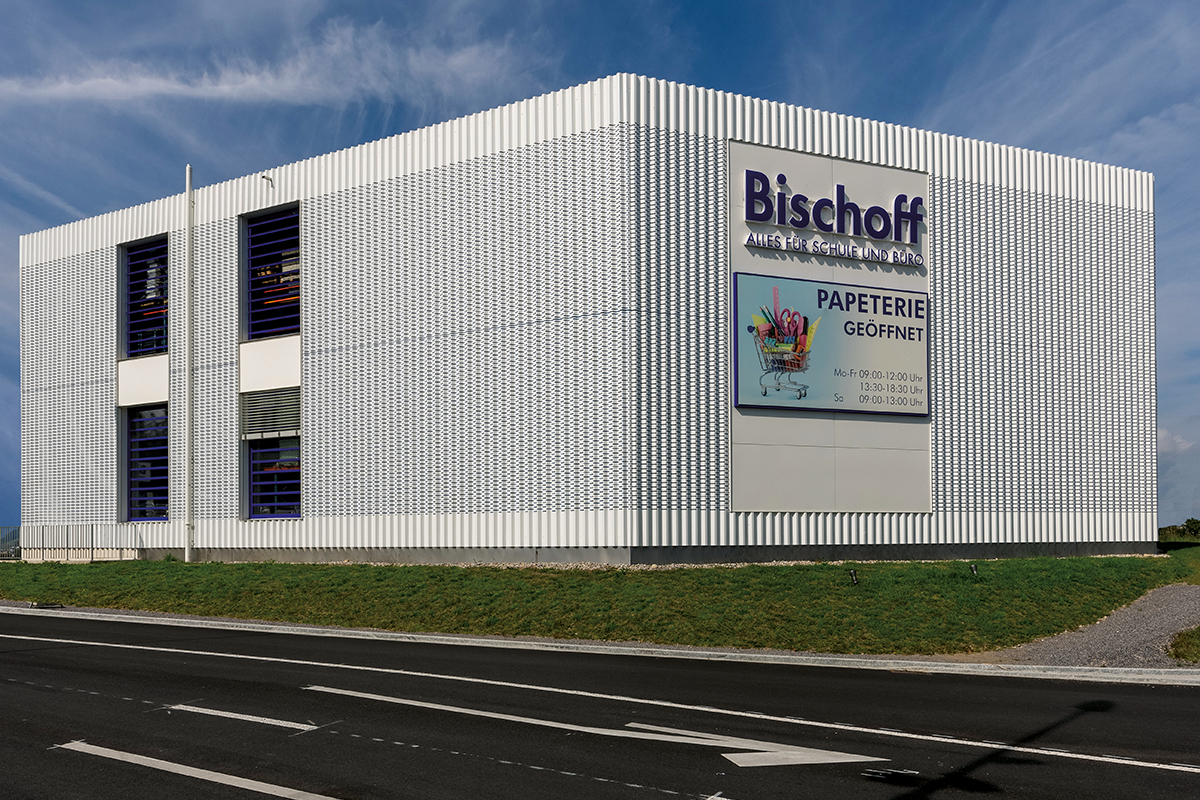 The traditional company Bischoff AG has equipped itself for the future - among other things with façade profiles from Montana Building Systems Ltd.
Bischoff AG is a company from eastern Switzerland with a history that goes back to 1857. What began as a stationery shop is now an owner-managed family business for office and school supplies, with 40 employees at three locations in Switzerland: in Wil SG, Hochdorf LU and Bulle FR. The locations house, among other things, a stationery store with over 14'000 articles, showrooms and training centres.
Bischoff AG has grown strongly, especially in the area of audiovisual equipment, which is why the storage capacities of the Wil location had to be expanded by about 30 per cent. This also brought logistical advantages: Two warehouses could be merged, and a second ramp improved the delivery processes.
The 880 square metre façade area bears the signature of Montana Ltd. The rear-ventilated façade consists of perforated profiles with slotted holes. The original idea - a higher profile with more bends - was optimised in consultation with the architect and the building owner, and the costs were even significantly reduced. The façade is now clad with the type MONTAFORM® Design Individual 65-4/920, a special form in aluminium RAL 9010.
Architect: innoraum AG, Frauenfeld
Facade construction: Wanzenried Fassaden AG, Weinfelden