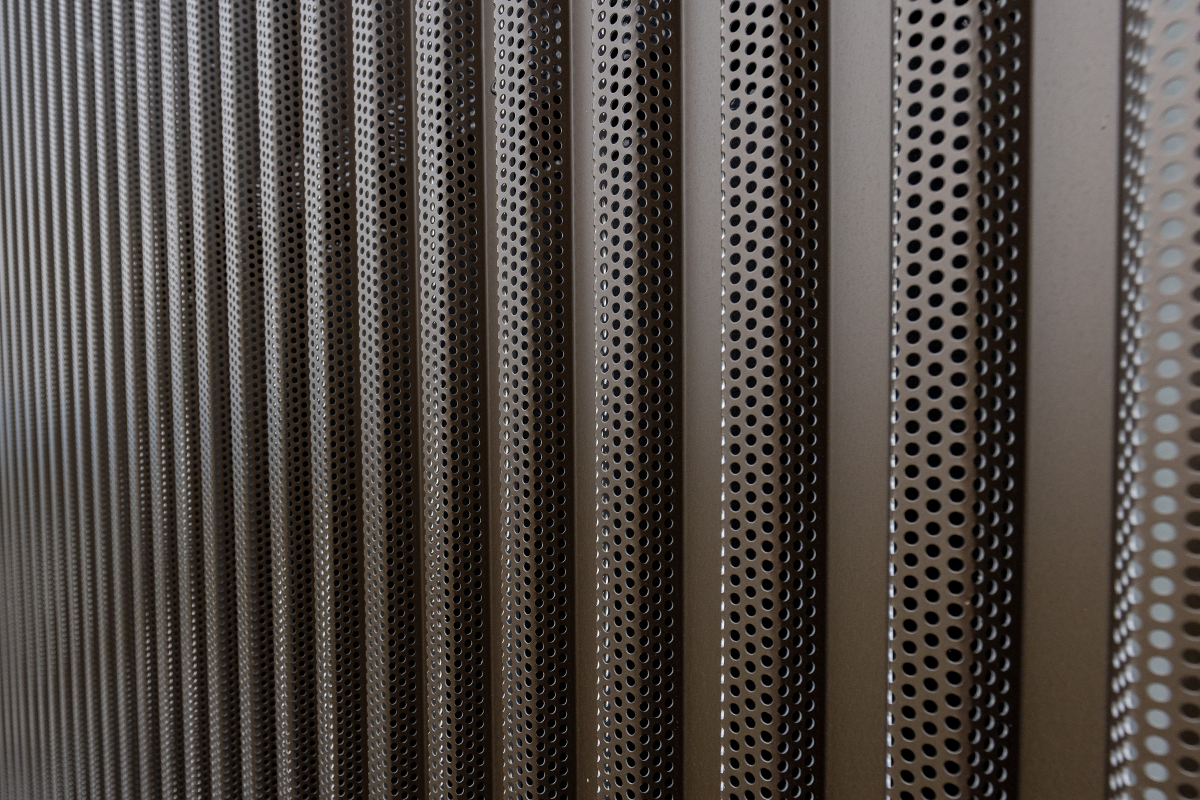 In Altstätten (Switzerland), planners and builders opted for MONTAFORM® Design facade profiles in a partially perforated design. The fine panels made of steel or aluminum were specially developed for use in residential construction.
In addition to the exceptional optical properties of this facade technology, other points also spoke in favor of its use in Altstätten. On the one hand, such a rear-ventilated facade represents a healthy alternative to other common insulation systems. On the other hand, metal facades offer a great advantage in terms of weather resistance.
The facade consists of 320 square meters of MONTAFORM® Design in the color bronze metallic.
Client: Rita und Walter Wüst, Altstätten
Architect: Archraum AG, Daniel Eggenberger, Altstätten
Façade construction: Wüst Metallbau AG, Altstätten