Picking up light reflections from the surroundings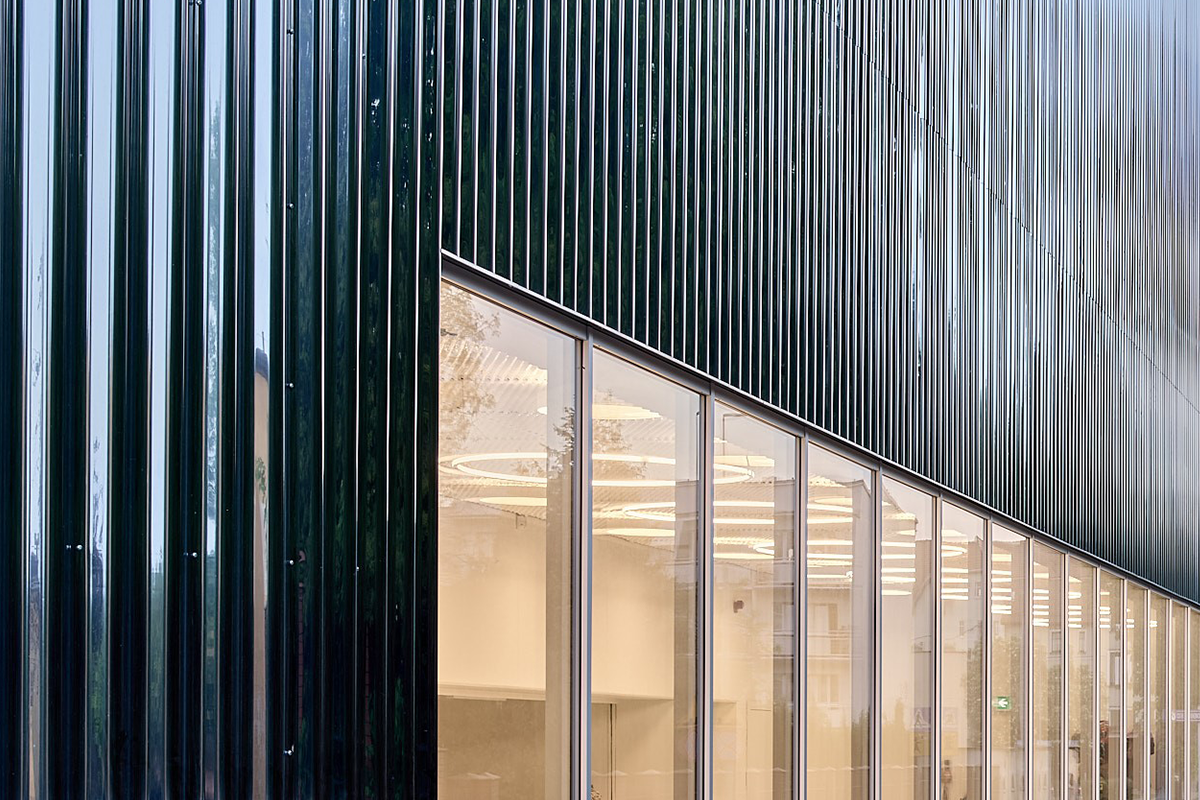 The new concert hall of the Music School of Jastrzębie-Zdrój (Poland) reflects the surroundings and sets an architectural accent with its façade of corrugated, polished stainless steel.
With the new construction of the concert hall in 2021, an architectural accent was set on the grounds of the State Music School in Jastrzębie-Zdrój (Poland). The building with its almost square ground plan offers space for around 360 visitors. The rounded corners of the structure allow for optimal use of the site up to the pedestrian walkways and gently guide passers-by along the façade walls.
The outer skin of the building is made entirely of corrugated and polished stainless steel. The material easily adapts to the formal solution, and the rounded corners of the building guarantee the quality of use and resistance to external conditions. The chrome steel picks up reflections from the surroundings and enriches the vertical ornament of the wave structure with light reflections, greenery and buildings from the immediate surroundings, making the large structure appear less massive.
The façade of the building consists of 1770 square metres of SWISS PANEL® SP42/160 in chrome steel.
Client: SYSTEMY BUDOWLANE Sp., Krzykawka
Architect: SLAS architekci, Katowice
Facade construction: Termatex Sp. z o.o., Katowice