Perforated sheet profile allows light to enter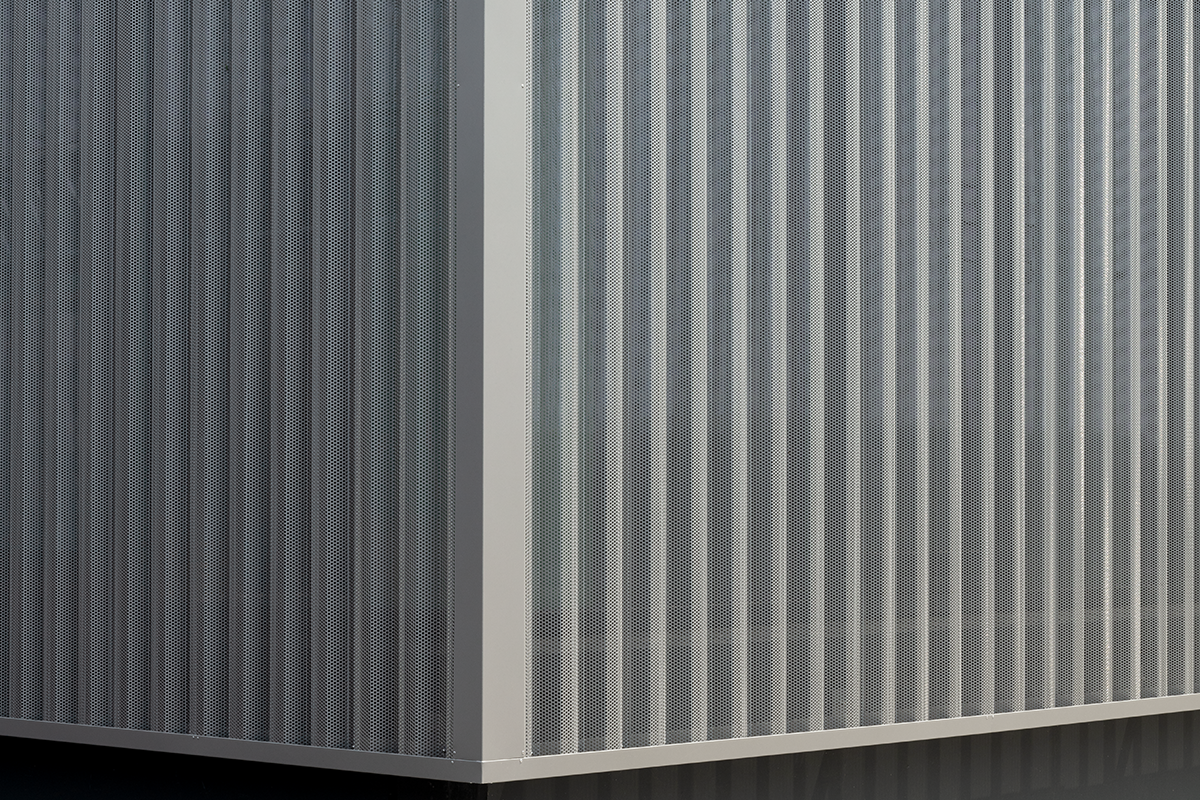 To celebrate its 60th anniversary, the headquarters of the OLI company in Modena were completely renovated. The two buildings now have a modern façade made of perforated metal profiles from Montana Building System Ltd.
OLI is one of the world's leading companies for industrial vibration technology (electric and pneumatic vibrators) with 20 sales offices, over 70 local warehouses and four production facilities. The company supplies customers all over the world with industrial and electric vibrators, concrete compactors, frequency converters and other products for applications in a wide range of industries. For the 60th anniversary of the company, the historic headquarters of the company in Medolla (Modena) was completely renovated. The building consists of two main bodies. One houses the production facilities and the other the offices.
The façade - designed by the office Rs2 Architetti in Carpi (Modena) - consists of a double building envelope. The perforated profiles cover the masonry, at the same time letting light flow into the building and allowing a view from the inside to the outside.
720 square metres of SWISS PANEL® SP 45/150 perforated aluminium in RAL 9007 were installed.
Object: Gec.al serramenti S.r.l., Bastiglia (MO), Italien
Client: Alpewa Spa, Bolzano, Italien
Partner, Architect: Studio Associato RS2 ARCHITETTI, Carpi (MO), Italien