Meeting place for generations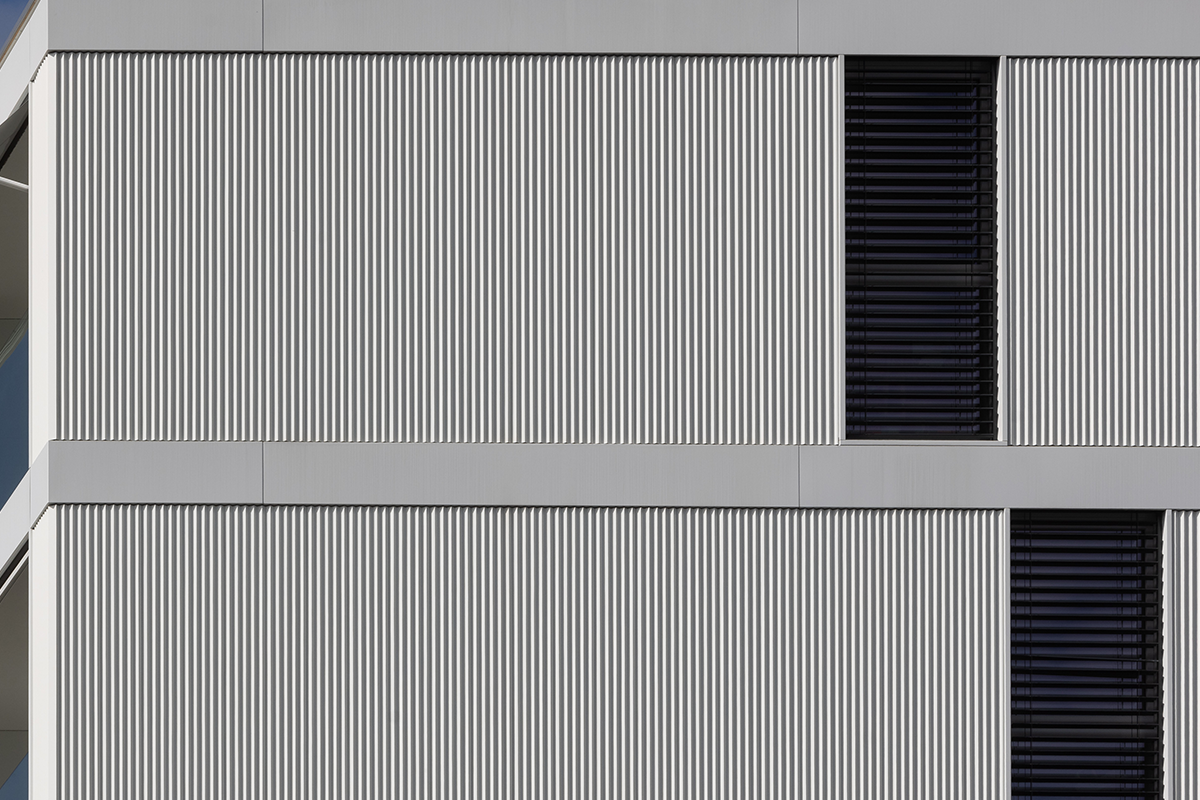 40 flats, urban green space and meeting place for generations - this is the new residential complex of the Cooparative di Costruzione Isolino in Locarno, which shines not only because of its special architecture but also because of its white thermo-lacquered corrugated sheet metal façade by Montana Buidling Systems Ltd.
The residential complex of the Cooperativa di Costruzione Isolino in Locarno was realised in 2021 and consists of 40 flats (2.5 or 3.5 rooms) for independent elderly people. The flats are oriented in an east-west direction, so they are evenly flooded with light and offer a view of the central garden. The development also includes a day-care centre, a restaurant, a physiotherapy centre, offices and an underground car park.
The two residential buildings stand parallel on a square, two-storey concrete base, in the centre of which is the heart of the development: an urban green space with a public or semi-public character. A meeting place for the neighbourhood. A place where generations come together.
The modern façade of the residential units is presented in 1720 square metres of white thermo-lacquered corrugated sheet metal MONTAFORM® Design Jagged, MFD Z 35-5/250 V in RAL 9010.
Customer: DEG.MO SAGL, Barbengo
Architect: Nicola Cotti & Partners, Locarno