Corrugated strip profile - a product with many design options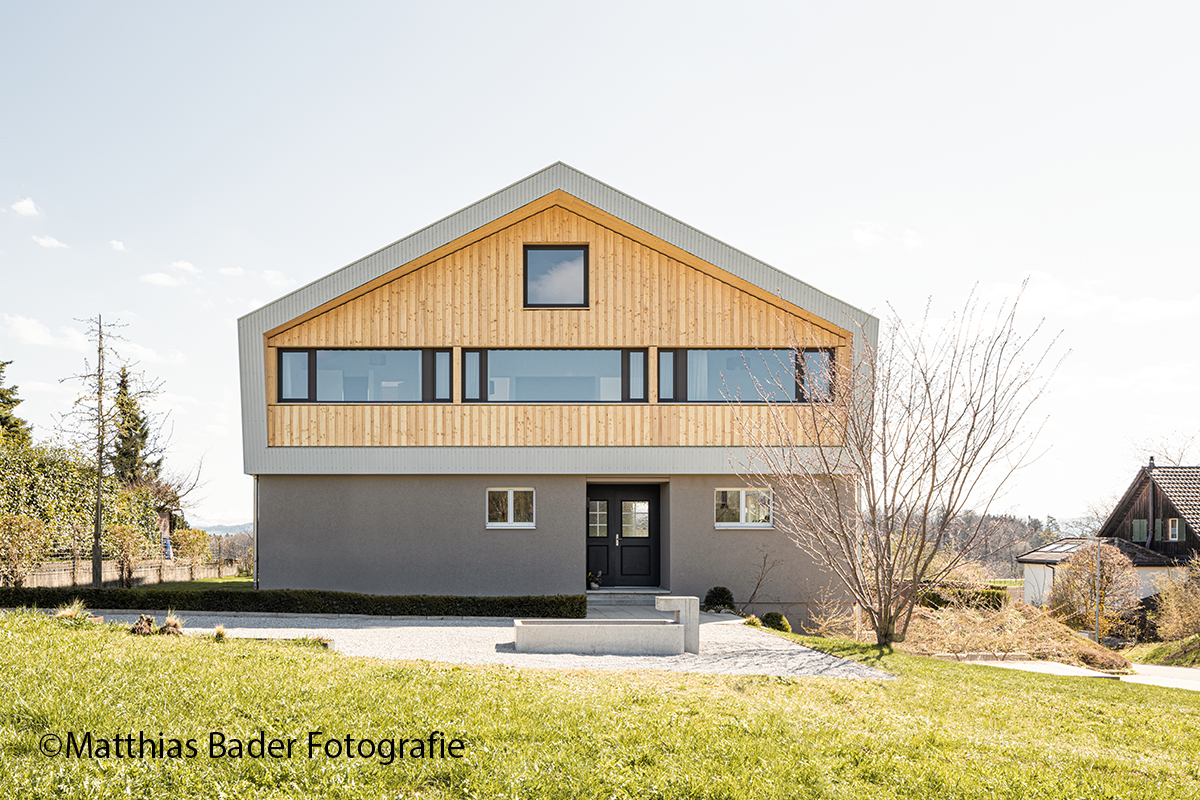 With a corrugated strip profile, functional aspects can be combined with an aesthetic statement. As with this detached house in Hörhausen.
With the conversion, the detached house in Hörhausen was extended by one storey. For the façade of the upper floor, the building owner chose a corrugated aluminium profile. A functional product that offers many design options in terms of colour, perforation and curves. In this building, it also makes an aesthetic statement in combination with a wide variety of building materials and fits into both the local landscape and the landscape on the Thurgau Seerücken.
360 square metres of SWISS PANEL® SP18/76 in aluminium RAL 7035 were installed for the façade.
Client: Ammann & Thürlemann AG
Architect: Bürge Wendel Architekten GmbH, Will SG