An eye-catcher - facades in titanium look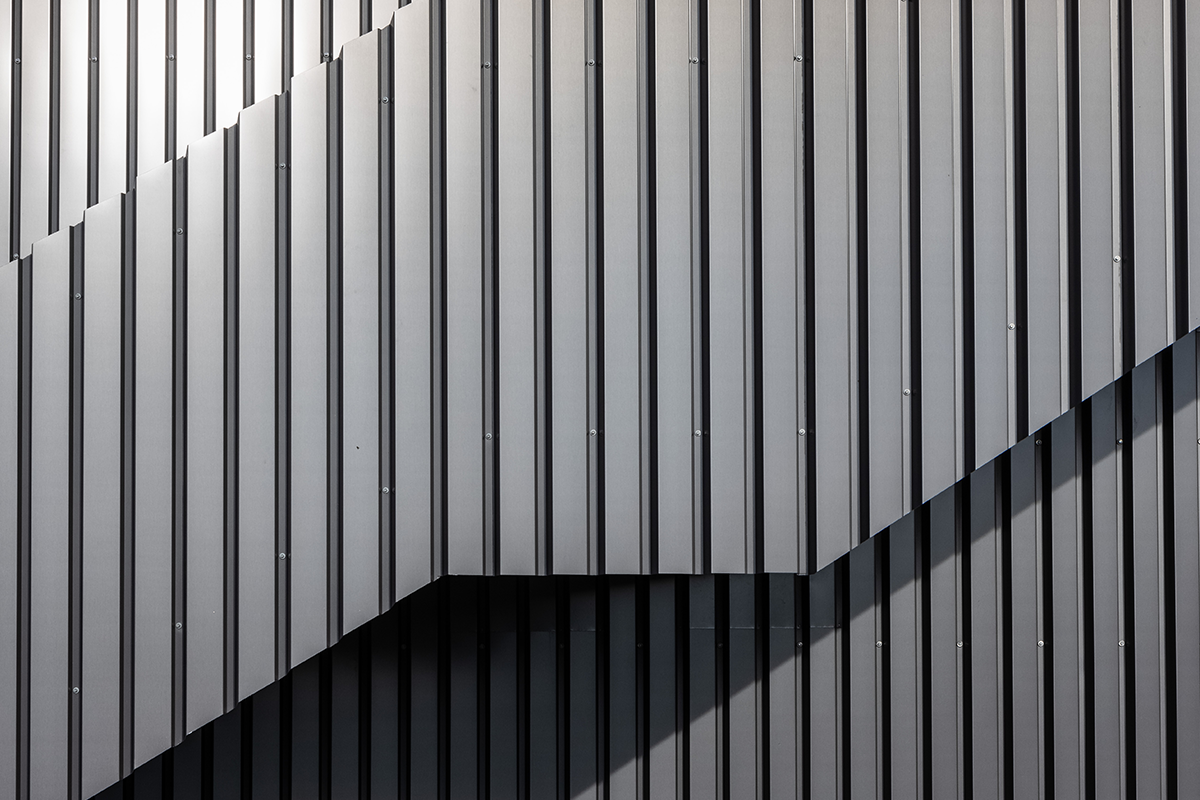 With the new building in Subingen, the schools and clubs of the region now have a modern triple sports hall at their disposal, which was inaugurated in 2022.
The new building, which is used not only by schools but also by clubs, has a floor area of 44 x 27 metres and is 8 metres high. The building is a pure sports hall in which all indoor sports can be practised. The hall can be used as a whole or divided into two or three halls and has a capacity of up to 1999 people including spectator stands.
The building was deliberately designed as a reduced, functional and correspondingly cost-effective industrial hall - with a simple steel-concrete construction and a façade made of sandwich panels. On the substructure of MONTANATHERM® Carrier, dark grey MONTAFORM® design profiles in a titanium look are suspended in front, creating a dynamic appearance and appearing flat or jagged depending on the angle of view.
For the façade, 1610 square metres of MONTAFORM® Design MFD Z 55-6/860 in titanium look, 1620 square metres of MONTANATHERM® MTW V 140/1000 sandwich wall panels in RAL 7016 and 1480 square metres of SWISS PANEL® SP 111/930 A similar to RAL 9002 were installed.
Customer: InduBau AG, Gunzgen and Senn AG, Oftringen.
Architect: Bäumlin+John AG, Frick