Zänti shopping centre in Volketswil shines in new splendour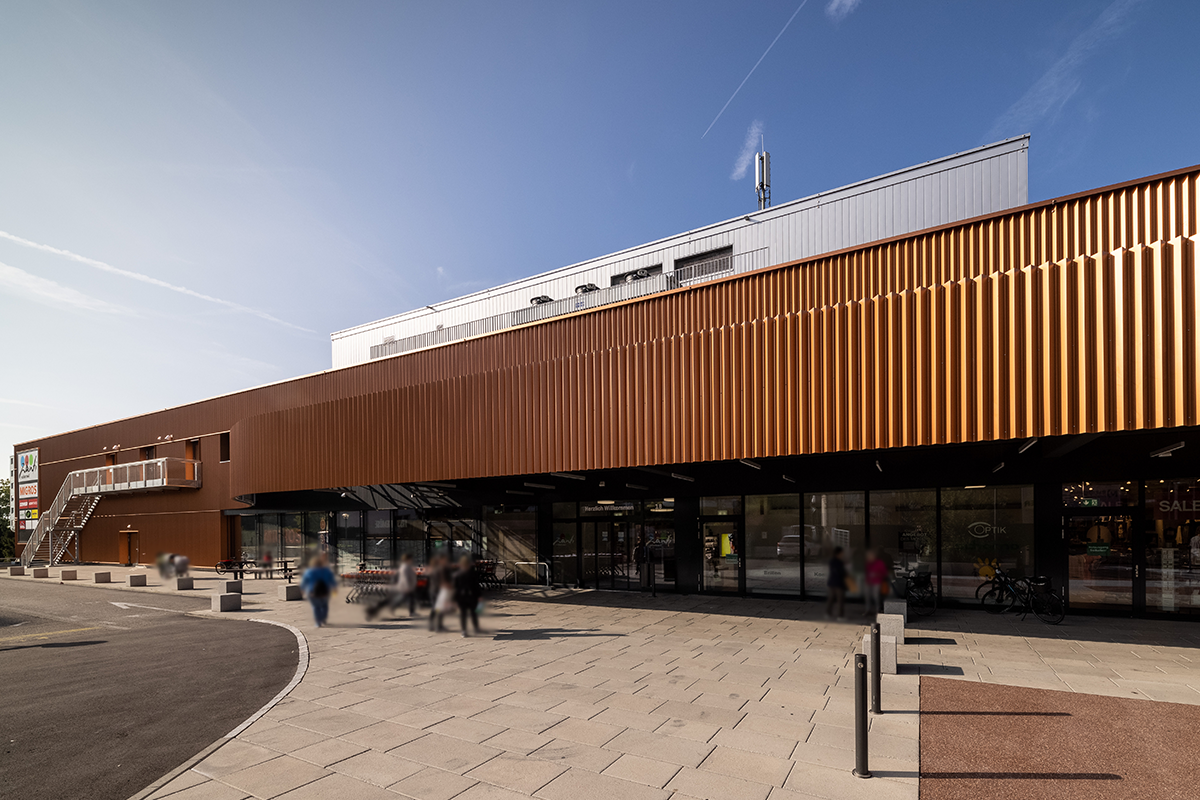 With the Zänti Volketswil, one of the oldest shopping centers in the region presents itself in a new look.
The Zänti in Volketswil opened in 1973 and is now one of the oldest shopping centres in the region. Various specialist shops, restaurants and other businesses offer their products and services on three upper floors and three basement floors, as well as around 500 parking spaces.
In 2019/20, the shopping centre, which is now almost 50 years old, was renovated while it was still in operation. Above all, the building shell, the technical installations and the fire protection were renewed. In addition, the extension of the mall and the common areas were aesthetically adapted to today's requirements. The project was completed in 2020.
The façade of the building features 2500 square metres of MONTAFORM® Design MF 110-4/800 and MF 35-5/440 A, in the special colour Seren Copper.
Owner: EPiC FOUR Property Investment AG, Zürich
Architect: meierpartner architekten ag, Wetzikon
Facade construction: Rieser AG, Andwil, and ZIG Metallbau, Schöftland