Universal instead of uniform - "Sechten" site development in Rüti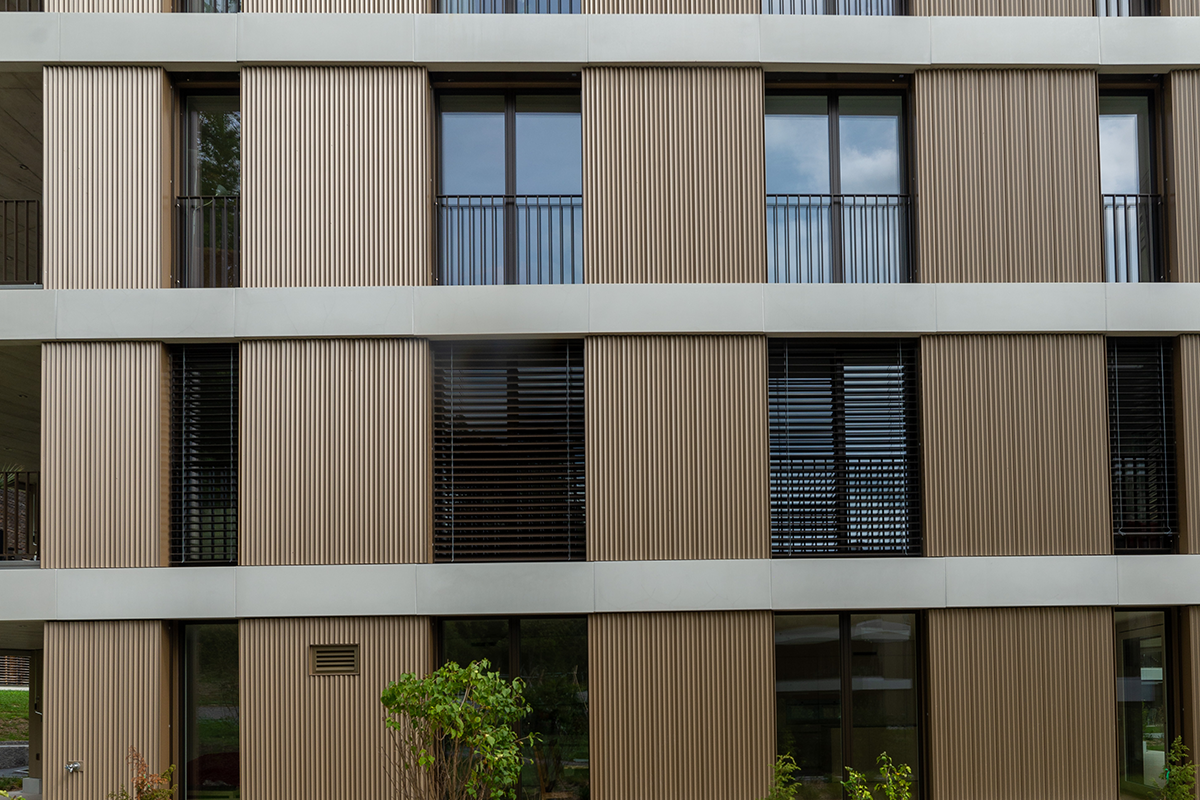 Sophisticated shapes and a playful façade design make the buildings by the architectural firm H. Baumgartner, also based in Rüti, which will be completed in 2020, a special eye-catcher.
A total of 74 residential units of various sizes have been created in five buildings. Only about four kilometres from Lake Zurich as the crow flies, the residents enjoy the proximity of urban hustle and bustle with a breathtaking view of the mountains.
Despite the architecturally unusual shape ¬- at once round and yet angular in appearance with only a few right angles - the houses blend particularly harmoniously into their surroundings. Products from Montana Bausysteme AG were used to achieve this special effect. Their filigree façade profiles from the so-called MONTAFORM® design line qualify wherever an unusual design of the building envelope is desired.
On a visual level, the colour play of the MONTAFORM® profiles is also convincing in Rüti: a so-called prisma coating in the colour "Ephyra", which is based on a three-layer technology, was chosen for the approximately 3,000 square metres of cladding. Accordingly, the façades are considered to be particularly durable - and thus also score plus points from an economic point of view.
Facade construction: Blemo AG, Dürnten
Owner: Antonia und Benjamin Zweifel, Rüti
Architect: Architekturbüro H. Baumgartner AG, Rüti
General contractor: Archbaum Management AG, Rüti