Ultra-modern new fire brigade centre in Murten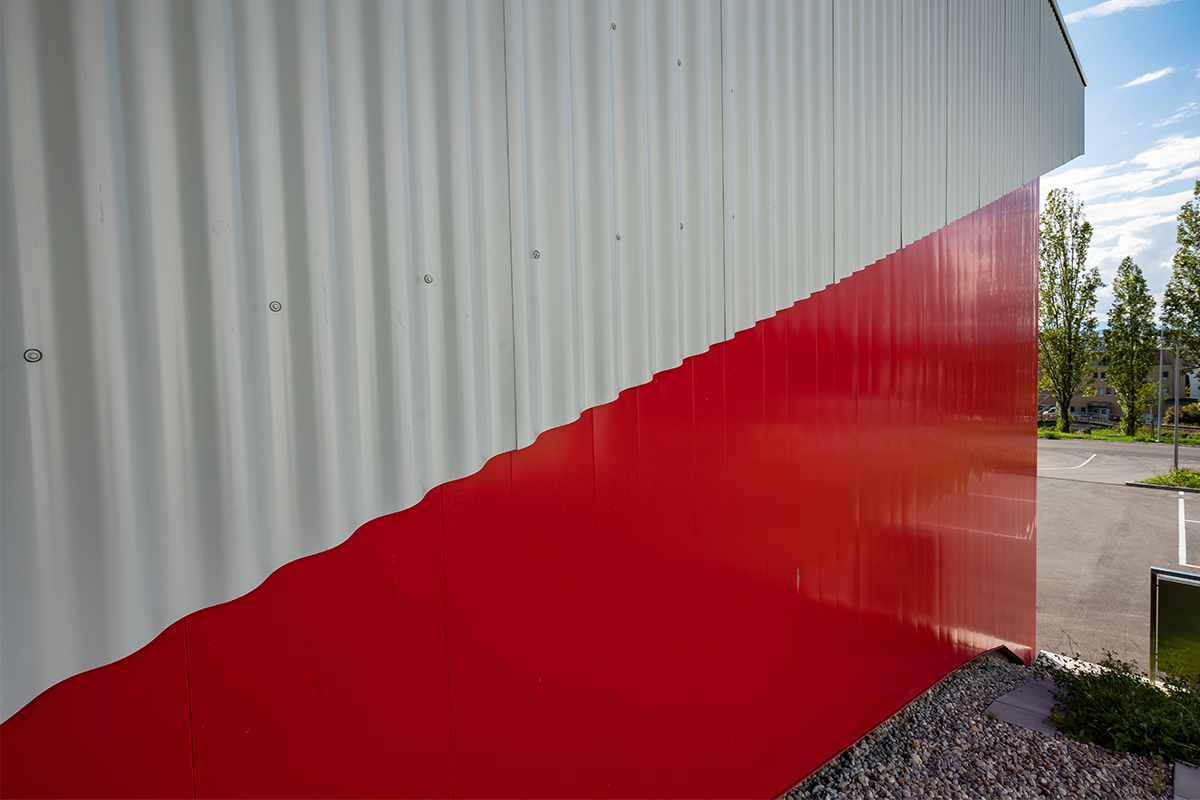 The consolidation of eleven fire stations around Murten required the construction of a large fire station for 100 employees and 22 vehicles. Montana Building Systems Ltd. produced the façades in grey, anthracite and (fire brigade) red.
The fire stations of Murten and ten surrounding municipalities were centralised in a fire centre in Tioleyres and brought up to the latest state of the art. Since 2019, a spacious, two-storey vehicle hall with adjoining office, training and technical rooms for the 100 employees of the fire brigade has been located on a slope. The service rooms are also two-storey and directly adjacent to the vehicle hall. Fire brigade exercises can be carried out on a large forecourt.
The building, which was designed by the general planning company Itten+Brechbühl AG and measures 83 x 25 metres, has a roof with a photovoltaic system. In order to ensure the greatest possible flexibility in the vehicle hall, the wooden trusses were sub-spanned over a span of 25 metres with tension rods, so that no intermediate supports were necessary.
For the façade, Montana supplied 600 square metres of MONTALINE® profiles in red and anthracite as well as 800 square metres of SWISS PANEL® SP 42 corrugated profiles in RAL 7035.
Facade and roof construction : Dach & Wand Systembau AG, Andwil
Owner: Feuerwehrverband Region Murten
Architect: Itten+Brechbühl AG, Bern
General contractor: Emch+Berger Gruppe, Bern