Noble facades for family business in the Rhine Valley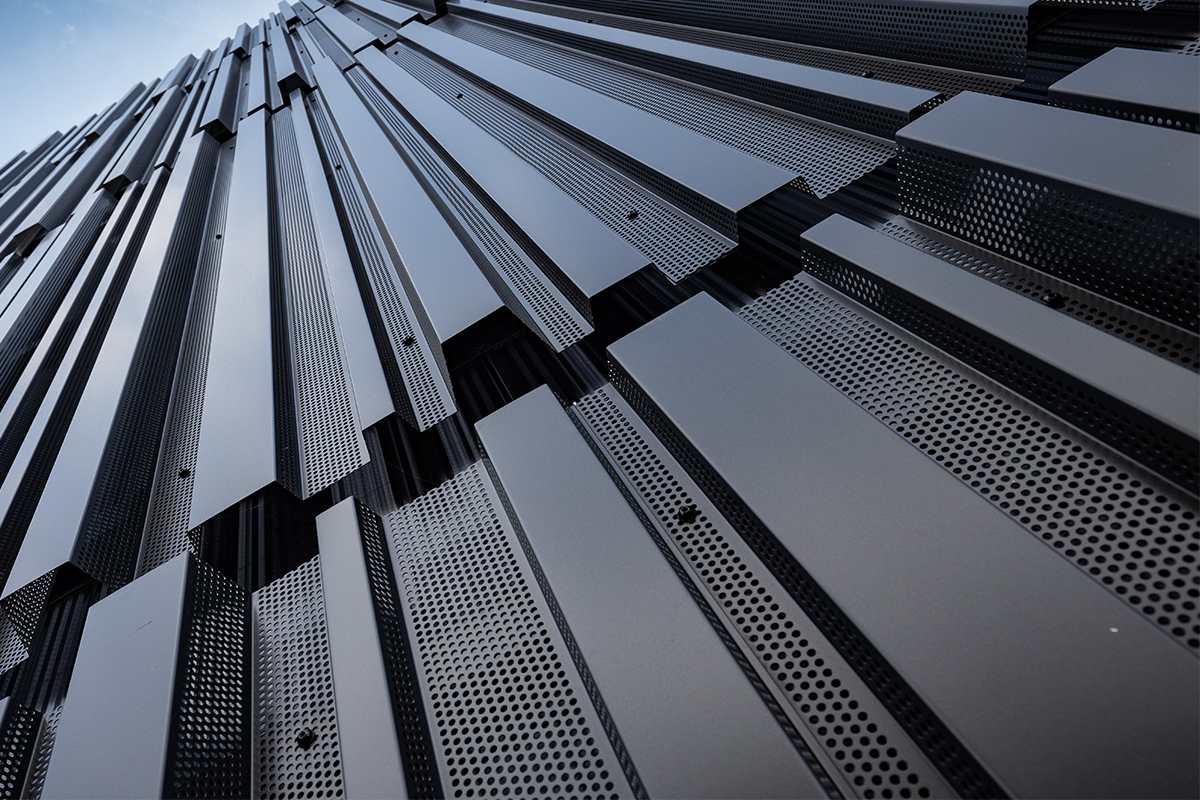 The precision engineering produced on the inside is also expressed on the outside: The facades of the production hall of Fehér AG in Balgach shine with finely perforated black metal from Montana Bausysteme AG.

For more than 50 years, Fehér AG in Balgach SG has been manufacturing precision parts that are used in mechanical engineering, aerospace, optics, textile and semiconductor industries as well as in medical technology. The family business, now in its second generation, specialises in the CNC production of high-precision and complex components. The high-quality machinery, state-of-the-art measuring equipment and computer-assisted programming (CAM) ensure maximum precision.
Montana Building Systems Ltd. supplied various materials for the production hall: for the façade MONTAFORM® Design 70-4 / 593 in smooth aluminium, coil-coated, black métallisé, partially perforated, covering an area of 1320 square metres. For the interior wall and ceiling, MONTANATHERM® sandwich panels and three different SWISS PANEL® profiles in RAL 9005 were used for a total area of 3200 square metres.
Facades, interior wall and roof construction: Fritz Gresser AG, Widnau; Hutter AG, Widnau
Owner: Fehér AG, Balgach
Architect: Baumschlager Hutter Partners, Heerbrugg