New housing estate in Bad Ragaz shines with aesthetic facades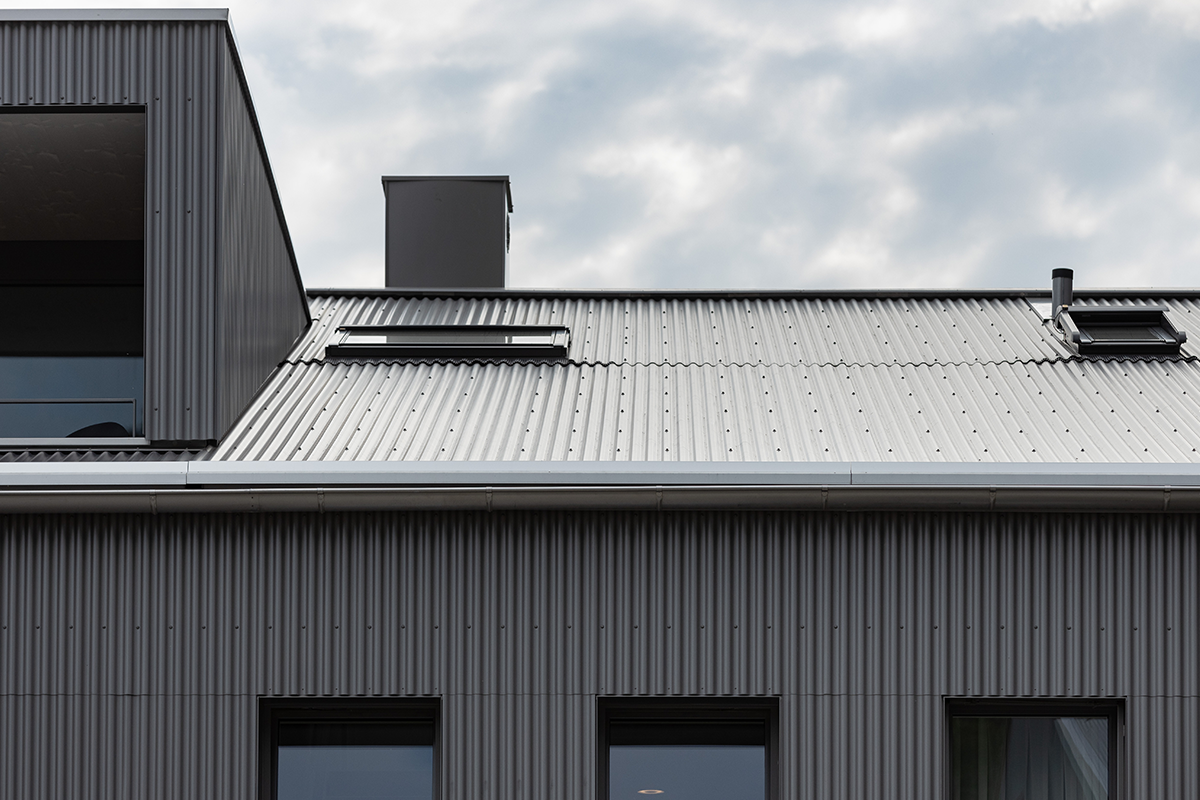 As part of the building envelope, a façade not only provides protection against external influences, but also contributes significantly to its appearance. A new development with four apartment buildings near Bad Ragaz shows how well a metal façade can be used in residential construction.
The reknown spa town of Bad Ragaz is blessed with a mild climate, a fog-free location, proximity to the mountains and good transport links to Chur, St. Gallen and Zurich. In the south of the village, an attractive neighbourhood has been created that is geographically oriented towards the sunny side and offers at the same time a magnificent view of the surrounding mountain panorama. Four compact, square apartment buildings with 31 rental flats ranging in size from 1.5 to 3.5 rooms have been standing there since 2019. The development on Gartenstrasse is located in the middle of the idyllic outer district of "Fluppi" and has a natural setting that serves as a meeting zone between the houses. It is well connected to public and private transport.
Good protection against the weather
The materialisation of the buildings with gabled roofs illustrates an unconventional concept: The rear-ventilated façade, the balcony parapets and the gabled roofs are made of grey-coated corrugated sheet metal. Montana Building Systems Ltd. supplied around 2000 square metres of SWISS PANEL® SP 18 in RAL 9007 in aluminium for the façades and 550 square metres in steel for the roofs.
Metal façades are not only ideal for industrial buildings, but also for residential buildings. First of all, they are protective components of durable, low-maintenance building envelopes. Since weather phenomena such as great heat or heavy rain have increased, it is particularly important to be prepaired for the various weather influences. At the same time, they give buildings a special aesthetic touch and can be easily matched to windows, doors and other building components. The design possibilities are numerous, and the combination of different materials creates an interesting look in every case.
Facade construction: Fritz Gresser AG, Widnau
Owner & Architect: novaron Architektur Baumanagement Konzept AG, Balgach