Montana AG supplies material for "zero emission" logistics centre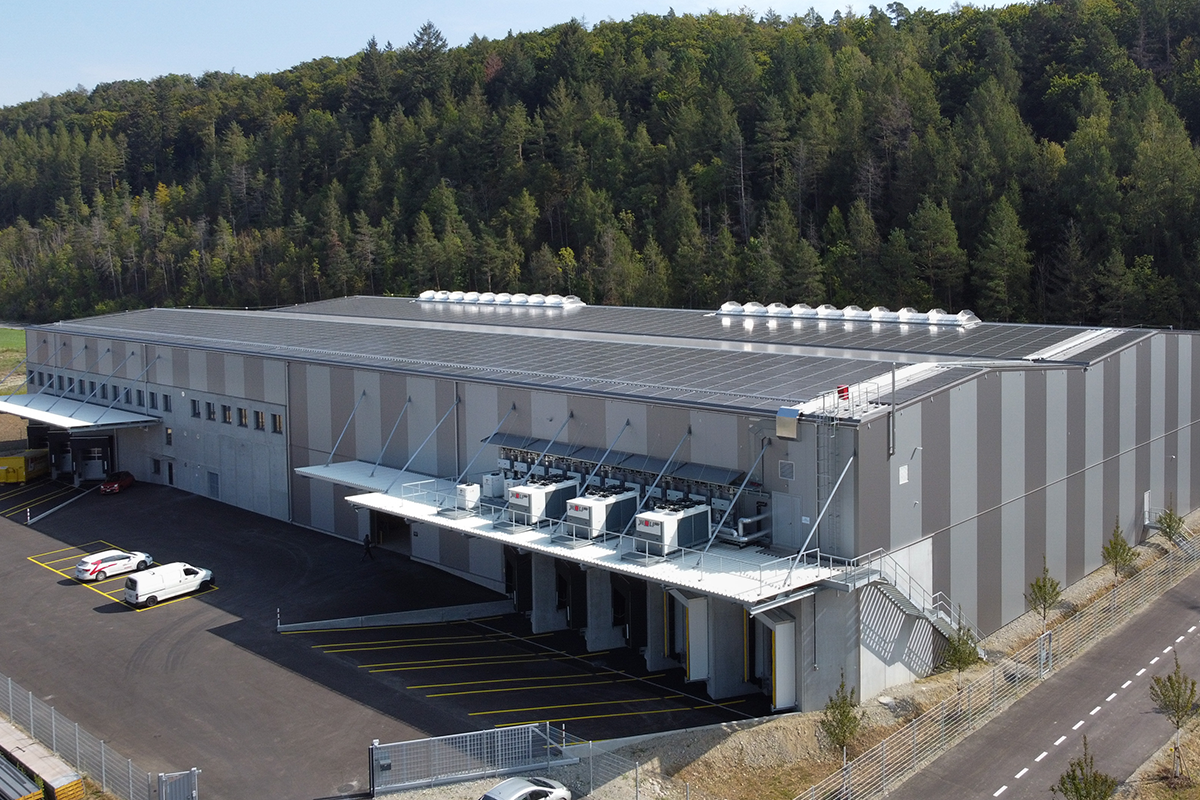 NextPharma Logistics' new logistics centre in Schaffhausen is an energy generator with 4300 photovoltaic modules. Montana AG also supplied material for the construction of the warehouses and offices.
NextPharma Logistics is one of the leading pharmaceutical logistics providers within Switzerland, Germany and Austria, offering services in the fields of human medicine, veterinary medicine and medical technology. In 2020, a new logistics centre was built in Schaffhausen in just ten months, which includes 70 percent more storage capacity. The logistics centre is "zero emission" certified: With 4300 photovoltaic modules, the site generates more energy than is needed. Warehouses and offices are located on the 12,501 square metre site.
The facades and roofs of the buildings of the Swiss site of NextPharma Logistics were made, among other things, with material from Montana AG: with various MONTANATHERM® profiles (facade 4875 m2 laid vertically, roof 5700 m2 ) as well as with SWISS PANEL® SP 59/225 (roof 540 m2), in steel coated polyester 25my in the colours RAL 9007, 9006 and 9002. In total, Montana profiles were laid in a size of more than 11,200 square metres.
Facade and roof construction: METHABAU, Amriswil
Owner: METHABAU Immobilien AG, Amriswil