Gliding nobly into the Flumserberge mountains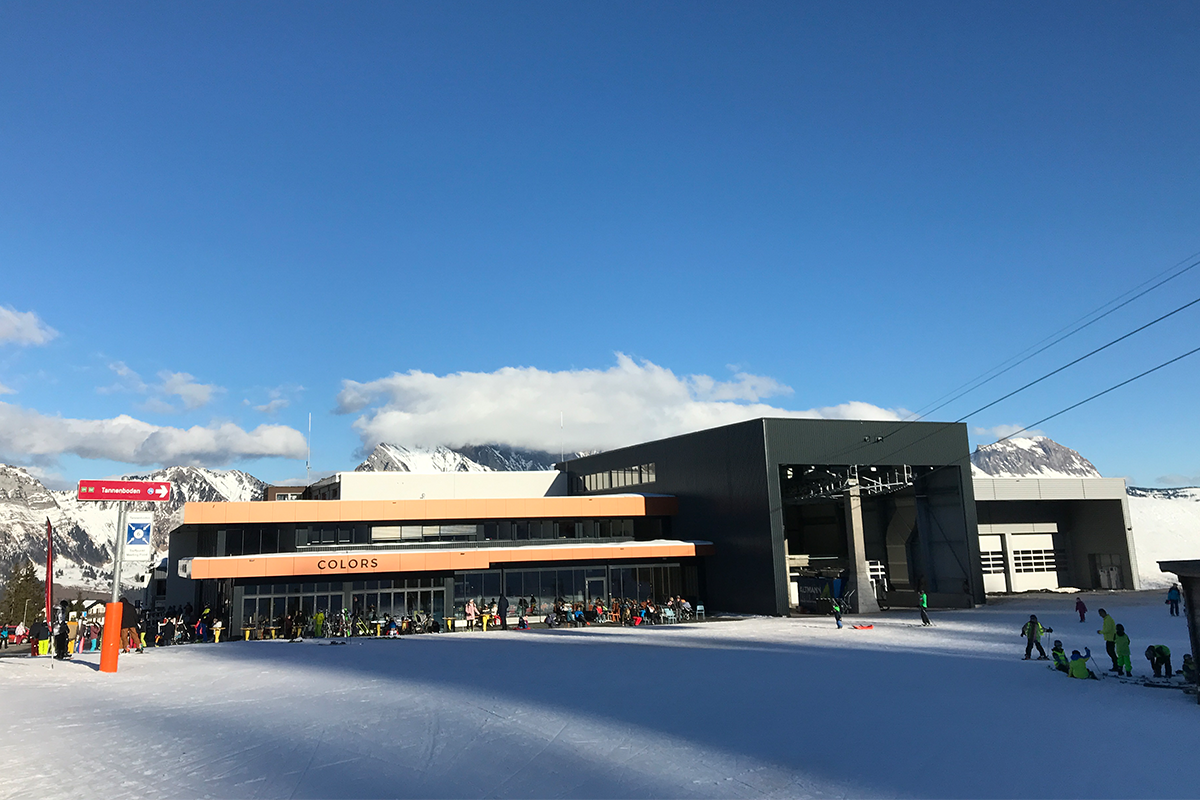 The Tannenboden-Maschgenkamm gondola lift in the popular Flumserberge ski area in Switzerland has been replaced after 53 years. The new lift, called "BergJet", shines with panoramic gondolas, higher transport capacity and a modern design.
The Flumserberge are highly popular as an easily accessible skiing area between Zurich and Chur. 53 years after its construction, the Maschgenkamm cable car was no longer sufficient to cope with the ever-growing number of tourists. It is the most important feeder to the ski area with 65 kilometres of slope with 17 cableways and overcomes an altitude difference of 618 metres over a length of 3.2 kilometres.
Instead of the four-gondola lift, the new "BergJet" opened in December 2019. With 2400 passengers per hour, eight-seater gondolas with panoramic views carry three times more passengers as the former lift. The new three-storey valley station made of steel and reinforced concrete now also houses the gondola garage, a restaurant, workshop, warehouse and underground parking for the slope bully and operating vehicles.
A mountain jet in noble design
The facility is not only a flagship in terms of functionality. While the entire building section is kept in a plain anthracite, the copper-coloured horizontals form a wonderful contrast to the bright blue of the winter sky. Montana also played an important part in the appearance. In addition to composite profiles and various construction elements, SWISS PANEL® SP 45 on the exterior façade is the main component of the building. SWISS PANEL® SP 160 load-bearing profiles are used in the interior ceiling.
Owner: Maschgenkammbahn AG, Flums
Architect: atelier drü, Flums
Ingenieur: wlw Bauingenieure AG