Fine wall cladding for multinational company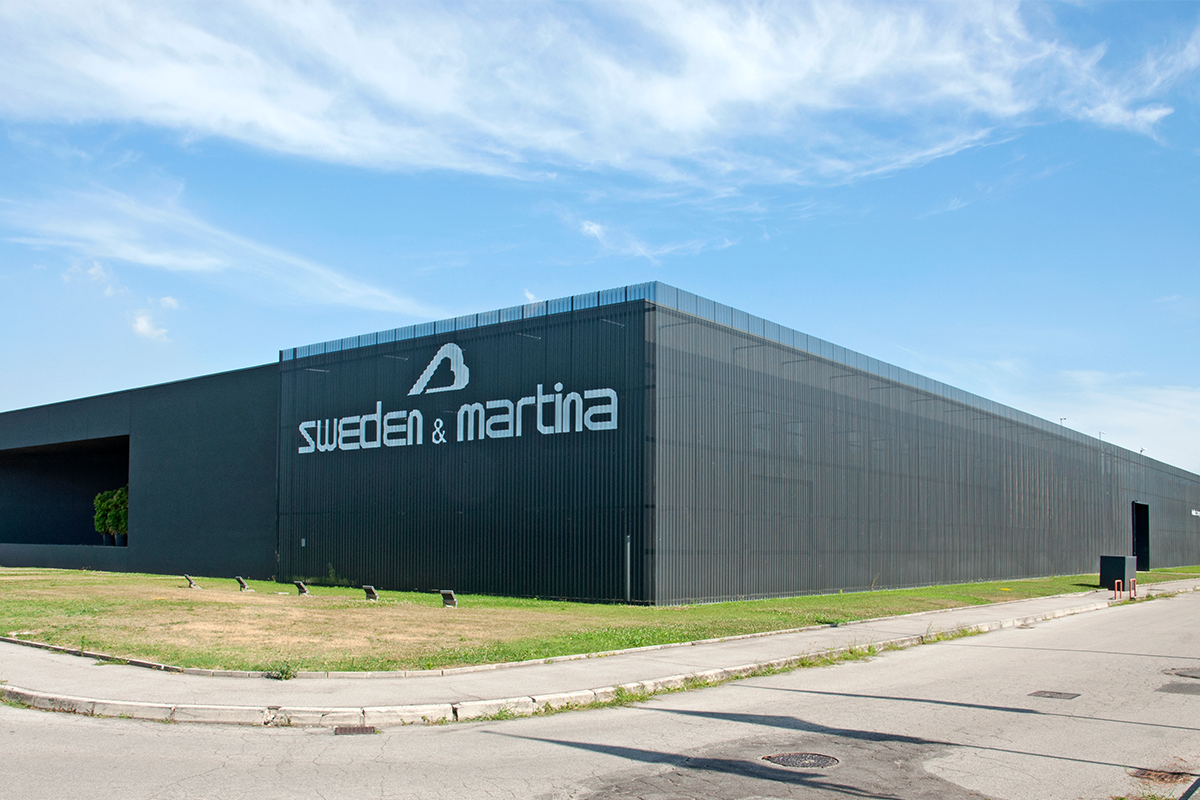 In Italy, there is a huge family business for dental products. Montana AG material is used in the facades of the extension buildings.
Founded in 1972, Sweden & Martina is a multinational company for the development, manufacture and distribution of dental products. The headquarters are in Due Carrara, Italy, on an area of 71,000 square metres, with offices, training centres, production and storage facilities and a large park. The company, which is entirely privately owned, is still owned by the Martina family.
Due to the great market demand, new production departments have recently been built at the Due Carrara headquarters, covering an area of 4000 square metres.
Three buildings adjacent to the medical bioengineering and production buildings, designed with a careful eye for functionality and at the same time highly aesthetic criteria, complement Sweden & Martina and house CNC machine tools, automatic washing systems and the sandblasting plant. The facades of the modern buildings bear the signature of Montana AG: SWISS PANEL® SP 42/160 (perforated) aluminium coated polyester 25my (RAL 7021) was used over an area of 1160 square metres.
Facade construction: ALPEWA, Bozen
Bauherr: Sweden & Martina SpA
Owner: Roberto Tognon
Facade construction: Ni.va. Srl