Colourful containers for young scouts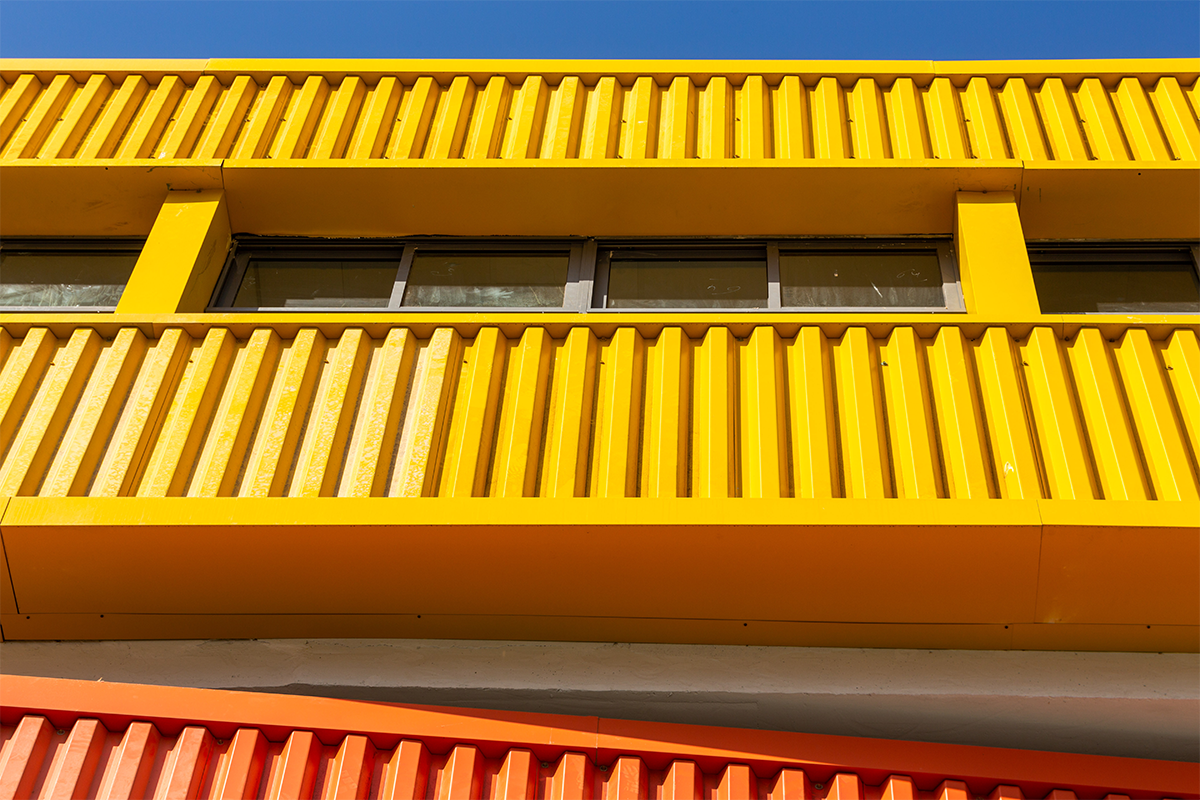 Yellow, blue, orange and green - since 2021, the meeting place for the young scouts in Ganey Tikva (Israel) has presented itself in these smart colours - with colourful façade elements produced by Montana Bausysteme AG.
The scouts' building looks fresh and inviting. With its unique container look on a concrete building, it forms an eye-catching splash of colour in the newly developed district of Ganey Tikva (Israel). The building was constructed as a public facility in 2021.
The building is a concrete construction in 3D container imitation, the façade consists of 2000 square metres of SWISS PANEL® SP 45/150 in the colours RAL 1032, RAL 3022, RAL 5024 and RAL 6021.
Roof and ceiling construction: I.P.L.A. Projects Ltd, Israel
Architect: Ilan Zvi, Israel