Ceiling cassettes from Villmergen for car dealership in Israel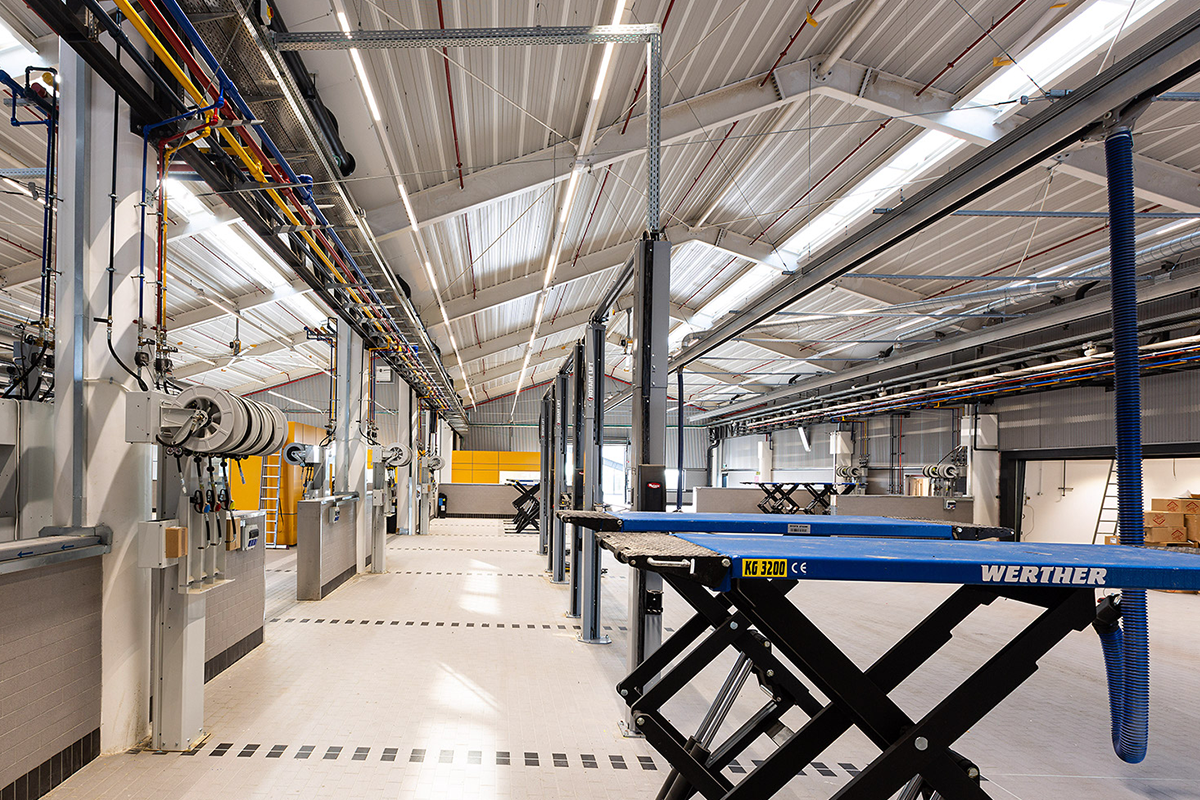 Israel's oldest car importer relies on quality from Switzerland: Montana Building Systems Ltd. supplied both the ceiling cassettes for the new car dealership and material for the canopies.
Carasso Motors LTD is the oldest car importer in Israel and one of the largest in the country. The company has been in existence since 1948 and was a major player in the development of the car industry. It imports and distributes Renault, Nissan, Infiniti and Dacia transport vehicles and has around 1500 employees.
In a new building that serves for car sales, as a showroom and as a garage, part of the ceiling comes from the workshops of Montana Bauysteme AG. And on a considerable scale: around 16,000 square metres of MK 180/500 cassettes in lengths of 16 to 24 metres with 8-metre spans were used in the ceiling. The cassettes are filled with Rockwool insulation. The outer skin, which does not come from another company, has a standing seam profile. The material for the canopies also comes from Villmergen: SWISS PANEL SP 45 in perforated aluminium.
Roof and ceiling construction: IPLA projects ltd
Owner: Carasso Motors, Rishon Lezion (Israel)
Architect: Orbach Halevy, Ori Rotem
Assistant Architect: Omer Neeman