95000 cubic metres of storage space for wood-based materials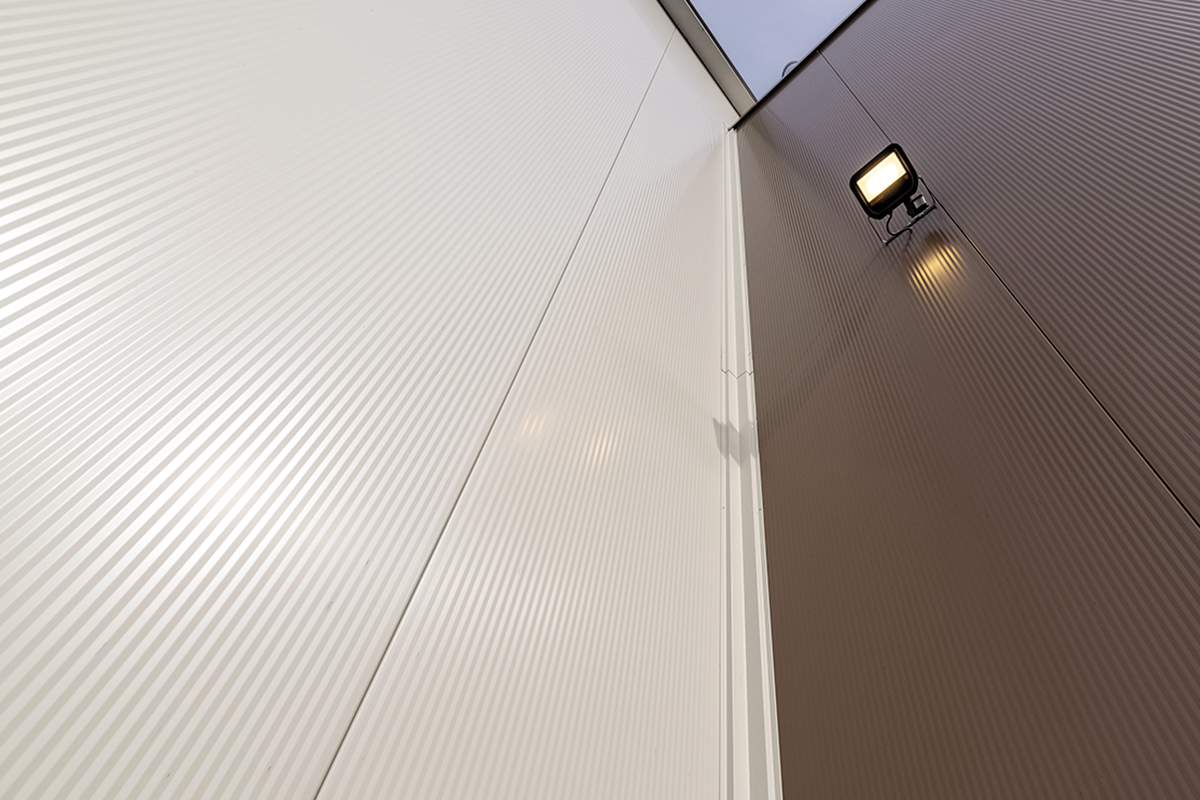 With the extension of the bulk storage facility, Braun AG has created more space and optimised the storage logistics and heating of the warehouse. The new façade features insulated sandwich panels from Montana Building Systems Ltd.
With the extension and renovation of the existing Hofmatt warehouse, Braun AG is laying an important foundation stone for the future development of the company. The requirements for the storage of wood-based materials have increased continuously in recent years: The products are becoming more complex and the processing companies are relying on just-in-time delivery. With the conversion, the Hofmatt bulk storage facility now has around 95000 cubic metres of storage space on a floor area of 8200 square metres. With the woodchip heating system installed at the same time, wood waste can be used directly for heating the storage hall and thus minimising temperature fluctuations. Central to the project was not only the renovation of the building envelope from Eternit to insulated sandwich panels, but also the optimisation of the warehouse logistics. A spacious loading hall with approx. 1100 square metres was added for goods handling. Trucks are now loaded and unloaded directly in the hall. Two large gates on the south and north sides enable a perfect and safe traffic flow.
The renovated façade consists of 3000 square metres of MONTANATHERM® MTW V 120/1000 in RAL 1013 and 8025, the ceiling of 1300 square metres of SWISS PANEL® SP 41/193.5 in similar RAL 9002 and the roof of 8000 square metres of MONTANATHERM® MTD TL 145/1000 in RAL 1013, as well as the canopy of 80 square metres of SWISS PANEL® SP 44/333 in RAL 1013.
Customer: Covra Metall AG, Goldach
Owner: Braun AG, Gossau
Architecture, overall planning, construction management: W+P Weber und Partner AG, Wil