Functionality and aesthetics: MONTALINE® sample wall in Villmergen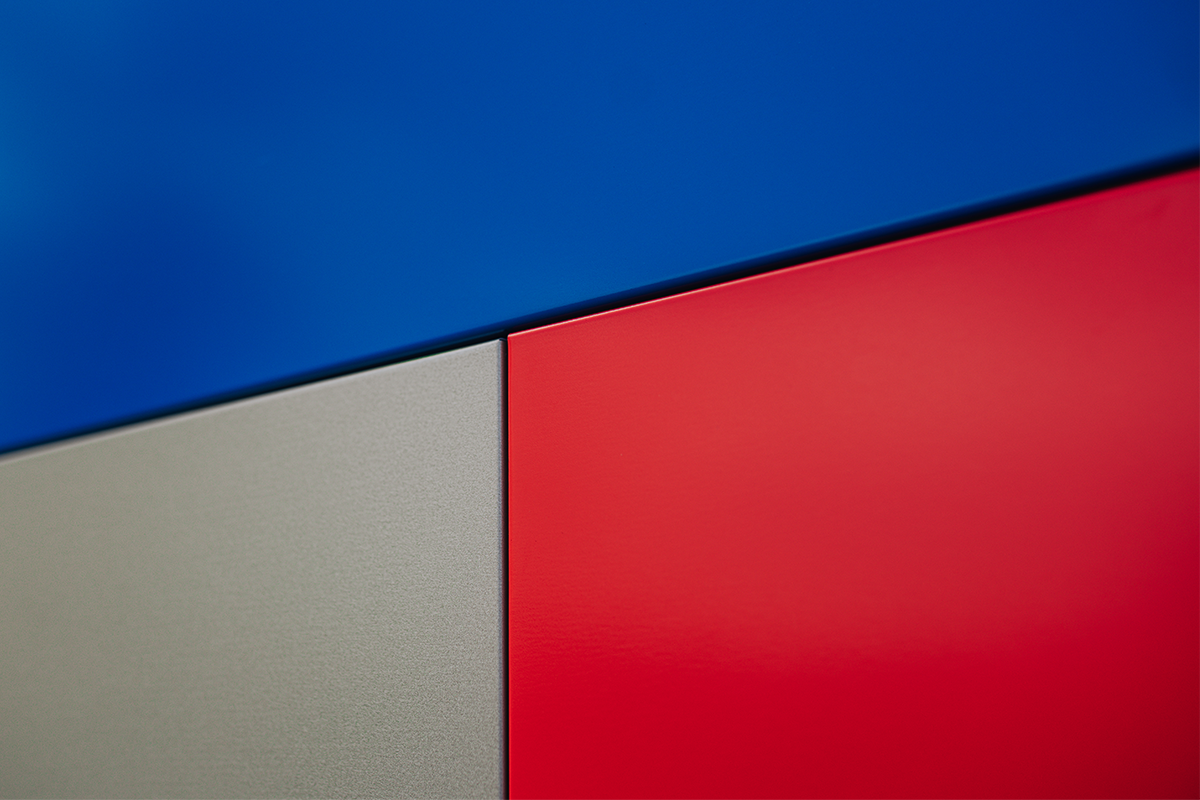 MONTALINE® façade panels provide impressive options for elegant yet robust building envelopes that also score points for sustainability and cost-effectiveness. Whether new construction or renovation, ventilated façades make an impression and convince with a wide range of benefits.
Due to a particularly delicate design with or without joints, as well as the concealed fastening, it acquires a significantly more high-priced character. It is characterised by a flat appearance and is available in steel and aluminium.
The Colorcoat Prisma® coating chosen here is based on a state-of-the-art three-layer manufacturing technology that delivers a robust, chrome-free product made of prepainted steel, including a Confidex® guarantee of up to 40 years and colour stability of up to 20 years (standard colours). With maximum corrosion protection - even at the cut edges - Colorcoat Prisma® exceeds the highest European corrosion protection classes and opens up completely new possibilities in terms of UV resistance.
The colour shades used for the sample wall are: red RAL 3020, blue RAL 5010, pure white RAL 9010, Ephyra, Helios, Kronos and Zeus. The construction widths show all available sizes from 200 mm to 600 mm: ML 26/200, ML 26/300, ML 26/400, ML 26/500 and ML 26/600.
The profiles with "wild bond" arrangement were installed in conjunction with the MONTAFIX® substructure specially designed for this purpose. The installation time can be significantly reduced by the simple and constraint-free hanging of the MONTALINE® cladding profiles in the brackets provided for this purpose.
The integrated Swiss cross shows a perforated standard version with a hole diameter of 4 mm and 6 mm hole spacing (picture below).
You can examine the complete sample wall on site. Let yourself be inspired by the colourful variety and different construction widths.